"And anyone not found written in the Book of Life was cast into the lake of fire." - Revelation 20:15
Hell. What do you think of when you hear that word? Do you picture torture racks and little devils with pitchforks? If so, you might be surprised to know that the Bible never describes hell as a place of torture, nor does it mention any devil running the place. In fact, hell was a place of torment originally created to punish the devil and his angels (Matthew 25:41). Though many view hell as a fictional place filled with medieval images, it is quite real. Hell is a real place and many people are going there (Matthew 7:13). Though this may sound harsh or judgmental, I am not desiring to condemn but to inform. The sad reality is that many churches refuse to discuss the topics of sin and hell from their pulpits. If we want to faithfully teach God's Word, we cannot shy away from even the most controversial topics. Hell is one of those topics.
So, what is hell? 2 Thessalonians 1:9 states, "These shall be punished with everlasting destruction from the presence of the Lord and from the glory of His power." Hell is the eternal separation from the presence of God. God is love (1 John 4:8) and the ultimate standard of goodness. Therefore, hell is the absence of God's loving-kindness and goodness. Can you imagine a world without love? Can you imagine a world without hope or joy? A world deprived of every single blessing - that is hell. Matthew 13:41-42 states, "The Son of Man will send out His angels, and they will gather out of His kingdom all things that offend, and those who practice lawlessness,  and will cast them into the furnace of fire. There will be wailing and gnashing of teeth."
Jesus talked more about hell than He did heaven. Why? It is not because He wanted to scare or condemn anyone, rather He did it because He loves us. John 3:17 states, "For God did not send His Son into the world to condemn the world, but that the world through Him might be saved." Jesus did not come to condemn us to hell. He came to warn us of the dangers and consequences of our sinful actions. Jesus died on the cross for us, so that we did not have to go to hell. He paid our moral fine and willingly took the wrath of God upon Himself on our behalf.
However, some continue to view hell as a place that is completely incompatible with the concept of a loving God. If Jesus loves us and died for us, then why does anyone go to hell? In a word – choice. God loves you and wants you to spend eternity with Him in paradise, but He will not coerce you. God will not make you choose Him. True love necessitates free choice. And free choice necessitates the existence of hell. God wants you to willingly respond to His love and grace and follow Him in faith. Those who choose not to accept God's gift of forgiveness and reject His love, accept the punishment for their sins. The reality is that some people love their sin so much that they are unwilling to give it up. C.S. Lewis once said, "The gates of hell are locked from the inside." I find this concept to be immensely helpful in understanding the status of those who are in hell. Though they are miserable and do not enjoy where they are, they continue to rebel against God's goodness and reject His love. Though hell is a horrible place full of pain and suffering, you do not have to go there. Jesus can be and wants to be your Savior.
Have you trusted in Jesus Christ as your personal Lord and Savior? If not, do so today. If you have, rejoice that Christ has freed you from sin and saved you from hell!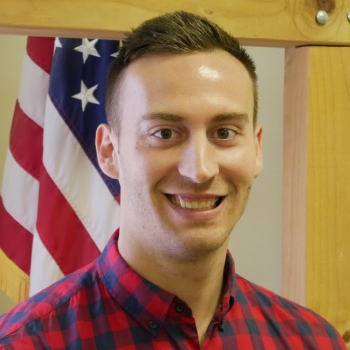 Zach Bollman, M. A.
Lead Minister
Zach began serving FICCC as the youth minister in 2014. He was licensed to Christian Ministry in 2017 where he…