"Be angry, and do not sin": do not let the sun go down on your wrath." – Ephesians 4:26
Do you ever get angry? I know I do. But did you know that there are appropriate times to be angry? It's true. Anger can be good or bad depending on the context. In fact, Jesus demonstrated righteous indignation many times throughout His ministry.
John 2:13-17 states, "Now the Passover of the Jews was at hand, and Jesus went up to Jerusalem. And He found in the temple those who sold oxen and sheep and doves, and the money changers doing business. When He had made a whip of cords, He drove them all out of the temple, with the sheep and the oxen, and poured out the changers' money and overturned the tables. And He said to those who sold doves, "Take these things away! Do not make My Father's house a house of merchandise!" Then His disciples remembered that it was written, "Zeal for Your house has eaten Me up."
When Jesus saw the livestock merchants and money changers making the temple of God into a place of commerce, He was filled with righteous anger. Christ had such a zeal and concern for the holiness and purity of God's house that He refused to allow the obstruction and disruption of worship to continue. Jesus made a whip, started flipping tables and began to drive out those who were defiling the temple. This is the same Jesus that is famous for preaching about loving God and loving your neighbor. However, Christ is seen whipping people and flipping tables! Why? Because Jesus is showing that there are moments in our lives where righteous anger is the appropriate response. Let me be clear, I am not endorsing violence. Jesus was not known for being a violent man. But there are moments where flipping tables is the right thing to do. When we look to Christ as the standard, we see that He was not blinded by rage. Jesus recognized the severity of the situation and then rather than reacting impulsively, He took the time to craft a whip of cords. This would be something that would take some time. He then went to the temple with purpose and precision. I would even propose that love was the driving force for Christ's righteous anger. Christ loved God so much, that He could not stand by and watch His Father's house be defiled. Additionally, I think Christ was demonstrating His love for those in the temple when He rebuked and chastened them. Revelation 3:19 states, "As many as I love, I rebuke and chasten. Therefore be zealous and repent."
Christians should imitate Christ. We should be angered by the things that offend God. We cannot be passive, nor can we give into wrath. Christians must cultivate discernment and spiritual balance. Though we should be zealous for God and holiness, we should not use it as an excuse to be quarrelsome. Like Christ, we must be calculated and God glorifying. Ephesians 4:2 states, "With all lowliness and gentleness, with longsuffering, bearing with one another in love." Therefore, Christians must strive to be gentle, patient, and loving while recognizing that sometimes our zeal and love for God might require a few tables to be flipped.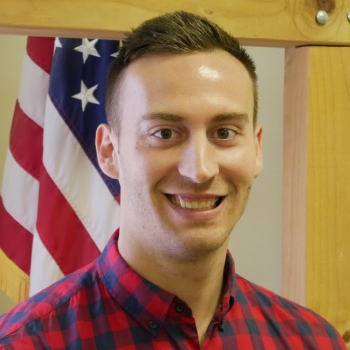 Zach Bollman, M. A.
Lead Minister
Zach began serving FICCC as the youth minister in 2014. He was licensed to Christian Ministry in 2017 where he…