Be more concerned with your character than your reputation, because your character is what you really are, while your reputation is merely what others think you are. – John Wooden
Are you a friend of sinners? This question may initially shock you. When we think of those who sin against us or when we think of those who are the outcasts in our society, it is easy to dismiss them or even disregard their existence. After all, those who are openly sinning and have made a bad name for themselves in their communities have done it to themselves, right? Though it may be true that sinners are responsible for their actions, did you know that Christ was a friend of sinners? It's true. Matthew 11:18-19 states, "For John came neither eating nor drinking, and they say, 'He has a demon.' The Son of Man came eating and drinking, and they say, 'Look, a glutton and a winebibber, a friend of tax collectors and sinners!' But wisdom is justified by her children." When Jesus began His earthly ministry, He did not seek out the wealthy, the powerful, or the most educated. He sought sinners. Although Christ never condoned any of their sinful actions, He loved them anyway. Jesus pursued them with love. He went into their homes. He ate and drank with them (and no, He was not just drinking water or grape juice). Jesus was a friend of tax collectors and sinners. Because of this, the religious leaders hated Him. They began to attack His character by calling Him a glutton and a winebibber. Though Jesus never sinned (Hebrews 4:15), those who opposed Him looked for any excuse to harm His reputation. They could not stand the fact that Christ was showing grace and mercy to those who were rejected by society. They hated that Jesus was a friend of sinners. The irony is that we are all sinners. Romans 3:23 states, "For all have sinned and fall short of the glory of God." Though the religious leaders had the appearance of being righteous, they were sinners like everyone else. However, due to their pride and arrogance, they failed to recognize their own hypocrisy. Thankfully, Jesus was more concerned with our eternal destinies, than He was with His own reputation. He was willing to be misunderstood for the sake of ministry. Do you feel the same way? Are you willing to sacrifice your reputation to befriend sinners? Jesus sacrificed everything because of His love for us. Romans 5:8 states, "But God demonstrates His own love toward us, that while we were still sinners, Christ died for us." God loves sinners and Christ died for the sinners of the world so that they could have eternal life. Jesus gave Himself for the liars, the cheaters, the adulterers, the thieves, the addicts, the inmates, the idolaters, and even the murderers. Does that make you uncomfortable? Well, get used to it. Following Christ requires us to go outside of our comfort zone. To be a Christian is to be like Christ and I cannot think of anything more Christlike than to selflessly love and befriend sinners.
Let us rejoice in the fact that we have a savior who is a friend of sinners!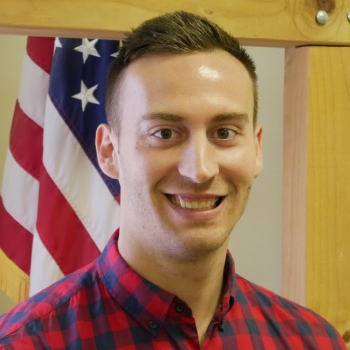 Zach Bollman, M. A.
Lead Minister
Zach began serving FICCC as the youth minister in 2014. He was licensed to Christian Ministry in 2017 where he…